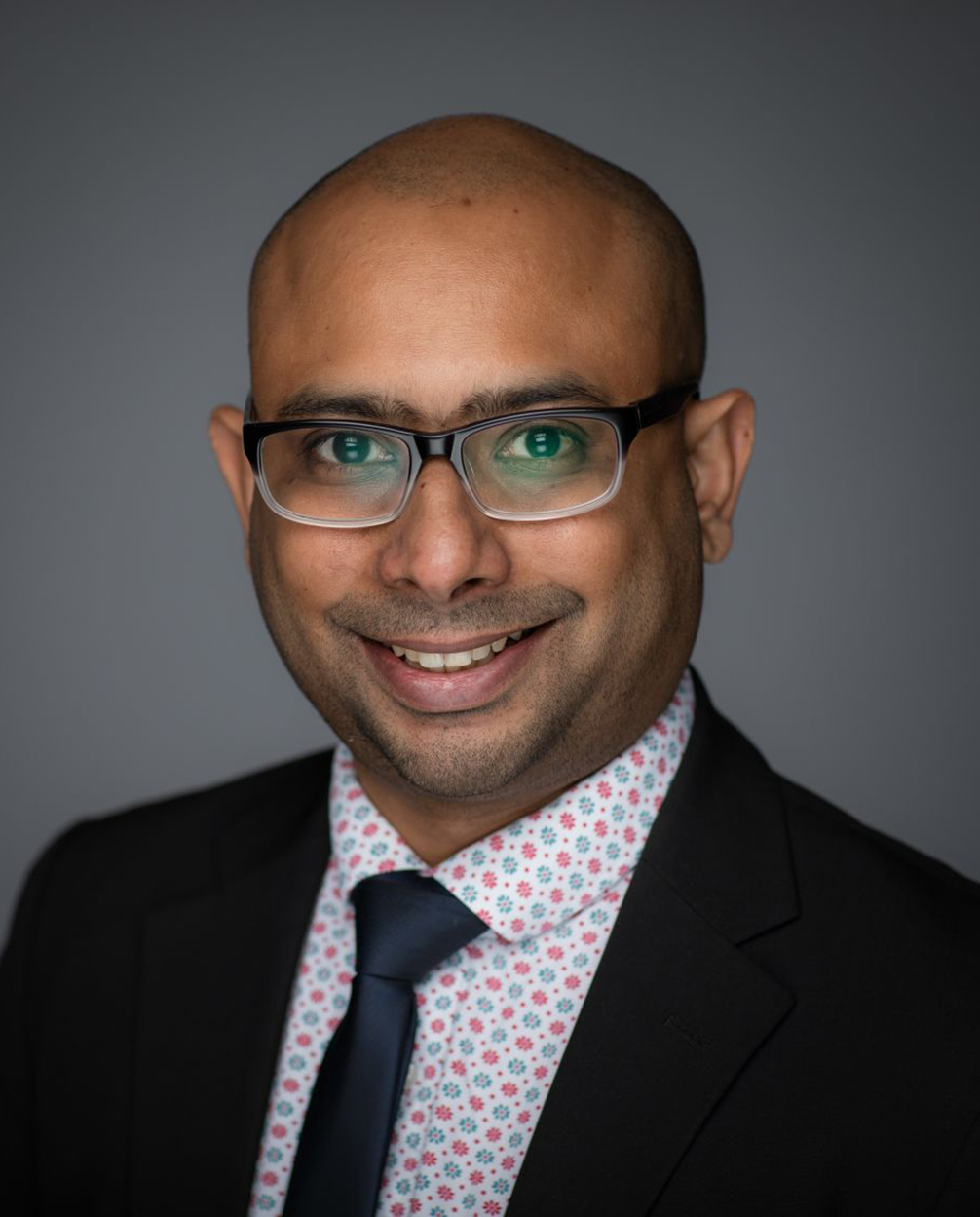 MR NOEL PETER BMedSci(Hons) BMBS DipSportsMed(UK) FRCS (Tr & Orth)
Mr Peter is a specialist upper limb surgeon who has been trained in internationally renowned surgical centres in the UK and Australia, with an exclusive interest in hand, wrist, elbow and shoulder surgery. He is an expert in conservative and surgical management of problems affecting the upper limb.
Mr Peter's undergraduate training was at the University of Nottingham, where he was awarded an Honours distinction for his research thesis on cancer biology. Mr Peter went on to successfully secure a postgraduate training position in trauma and orthopaedics surgery at the distinguished Oxford deanery, where he worked at the world-famous Nuffield Orthopaedic Centre (NOC).
Following his surgical training at Oxford, Mr Peter completed two years of advanced specialist AOA-accredited fellowship training in upper limb surgery at the Princess Alexandra Hospital in Brisbane, Australia. During that time, Mr Peter developed a particular interest in minimal invasive arthroscopic (key-hole) procedures as well as treatment of arthritis of the upper limb. His fellowship allowed him to gain experience in all aspects of hand and peripheral nerve surgery (including microsurgery), elbow arthroscopy & arthroplasty with in depth specialisation in shoulder surgery (arthroscopy and arthroplasty).
On completion of his fellowship, he was appointed to a consultant position at the Princess Alexandra hospital, Australia with a lead role in the trauma service. He returned home to the UK to be closer to family, and took on a substantive consultant position at Cheltenham and Gloucester NHS hospitals. Mr Peter regularly undertakes trauma surgery as part of the on-call trauma countywide service in Gloucestershire.
Noel is a keen sportsman himself, and regularly treats a number of sportsmen and sportswomen in the county and beyond. Noel is also an active member of the UK's Faculty of Sports of Exercise Medicine, and has a Diploma in Sports Medicine. He has worked as a team doctor for a rugby club in Berkshire, and is well versed in treating and rehabilitating athletes following a myriad of sporting injuries.
Noel has a genuine passion for teaching, and is involved in the training of junior surgeons and medical students across the county. Noel is an approachable, organized and enthusiastic person who has been commended for his holistic approach and excellent clinical care of his patients. He is married with two kids, and enjoys playing the guitar and tennis in his free time.
Clarity of Consultation
100%
Interpersonal Skills
100%
Patient Understanding
100%
* Results from the GMC revalidation process 2016.
Consultant Orthopaedic Surgeon, Gloucestershire Royal Hospital
Consultant Orthopaedic Surgeon, Stroud General Hospital
Consultant Orthopaedic Surgeon, Cheltenham General Hospital
Honorary Research Associate, NDORMS, University of Oxford
Fellow of the Royal College of Surgeons (England)
Member of the Royal College of Surgeons (Edinburgh)
Member of the Queensland Shoulder Society
Member of the Oxford Girdlestone Society
Core Faculty of the Oxford University Global Surgery Group
Member of the British Elbow and Shoulder Society
Member of the Faculty of Sports and Exercise Medicine
"In my opinion Mr Peter is an incredibly skilled surgeon as well as a caring doctor"
"Very efficient but also kind which is so important. Mr Peter is also so knowledgeable it provides reassurance when it's needed most."
"In my opinion Mr Peter is an incredibly skilled surgeon as well as a caring doctor."